RYS stands for Registered Yoga School. You can become a RYT (Registered Yoga Teacher) 200 by completing our 200 RYT training. For those that have earned their RYT 200 designation – whether it was with Om My Yoga Academy or another RYS 200 – completing our RYS 300 program will qualify you as an RYT 500!
Om My Yoga Academy's 200-HR Yoga Alliance approved RYT Program includes six 3-Day Training Modules, carefully developed to provide students a comprehensive yoga-teacher training education and qualify them to teach. Each module is chock full of tons of info that will help those who want to teach create and deliver safe, effective, powerful, therapuetic and inspiring classes, and those who just want to learn and grow personally to do that! If you have wanted to learn more about yoga postures and alignment, yoga history, philosophy, anatomy, chakras and much more, if you have wanted to be certified to teach yoga or have just been seeking an opportunity to grow in your own life and practice…this transformational journey is for you!
200 HR RYT Program
Om My Yoga Academy's 200-HR Yoga Alliance approved RYT Program includes six 3-Day Training Modules…
Click on the workshop name to see an expanded description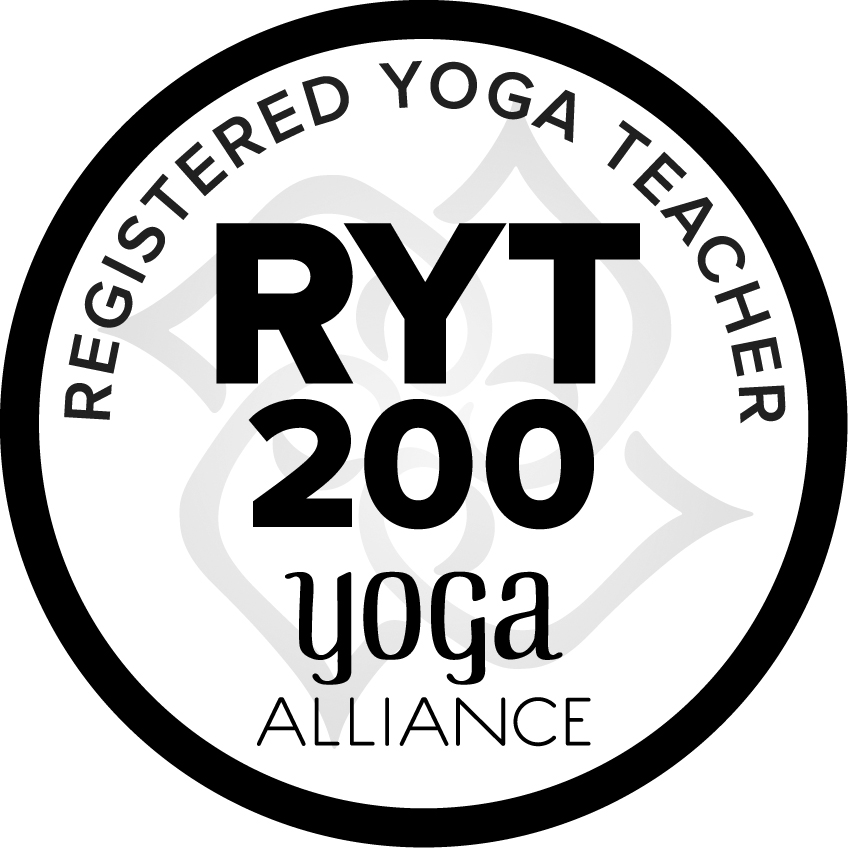 In our first module, the feature area of study is an overall introduction to yoga. This is where we will build a firm foundation on which to learn and grow. We will explore what yoga is, where it came from, the contemporary evolution into the styles we have now. This module will also be the beginning of our learning of the Om My Yoga Academy style of yoga, a style that draws on many of the rich traditions we will examine. We will become familiar with the Om My Yoga Academy Hallmark Class Format, learn several class flows, and explore over 30 asanas in detailed pose clinic. We will also begin our study of Pranayama, learning what it is and why it is important, and we will practice our first 3 specific pranayama exercises, which we will add to in each module. Every module will contain a Philosophy component, and in module one, we explore the important question, "Why Study Yoga Philosophy?" We also dive right into Patanjali's eight limbs of yoga – a system that we will refer to again and again and become well acquainted with throughout our teacher training. We are first introduced to the purpose and methodology of meditation, and will continue to explore different tequniques and practices as our study evolves. Whether you are a long time practitioner or fairly new to yoga, this module is a great way to start your teacher training journey or enhance your own practice!

Required resources:
The language of Yoga by Nicolai Bachman
Suggested resources:
Meditations from the Mat by Rolf Gates
In our second module, the feature area of study is teaching, or more specifically, developing the teacher in you! We will learn general principles of class formatting, principles of communicating while teaching, how to build a theme into your class and the importance of a regular practice. In module two, we will learn to edit or modify our original hallmark classes, and learn several new class flows, as well as over 30 more asanas in detailed pose clinic. We will continue our study of Pranayama and meditation, and our Philosophy talk will focus on discussion of the Yamas and Niyamas. Journaling will be a component of this module, so bring a notebook and be prepared to do some self exploration and develop your own personal teaching philosophy!
Required resources:
Yoga Sequencing: Designing Transformative Yoga Classes by Mark StephensThe Yamas and Niyamas by Deborah Adele (can be purchased at om my yoga)
The Module three feature area of study is our Physical Anatomy and Alignment and our subtle energy system. We will do a thorough overview of basic anatomical principles, and then dive into more detailed study of specific parts of the body, how they affect our yoga poses and practice, and how to best protect and engage the body for a sustainable and powerful practice.
We will explore several areas of postural focus, including clinic on Standing poses, Hip openers, Forward Folds, Backbends, Twists and inversions.
Beyond our physical anatomy study, we will also begin to explore our energetic or subtle energy system. We will learn about the Koshas, the Chakras and practices to affect the energetic and nervous system. Lots of hands on activities, guided meditations, interesting classes and great discussion will help us leave this training with a deeper understanding of the body you have and the people you will teach!
Required resources:
Yoga Anatomy by Leslie Kaminoff and Amy MatthewsAnatomy and Asana by Susi Hately AldousChakra Balancing Kit by Anodea Judith
In module 4, our feature area of study will be the development of your personal practice. Here, we will begin to understanding Yoga as an "interior" practice, and will do exercises for developing Awareness, Awakening, Transformation, Reflection, Empathy, Compassion and a Life of Service
We will take a deeper look at Meditation, explore the nature of sound and the Power of Chant and Sanskrit. We will also learn to create an "experience and environment" when we teach, using music, aromatherapy, lighting, mudras, asana and pranayamas to put it all together for a transformational class.
Our Philosophy focus will be the Yoga Sutras, and we will embark on a study and selective focus on 10-15 sutras relevant to the study of yoga, as well as how to teach the sutras in subtle ways in yoga class and how to apply the sutras to your life off the mat.
Required resources:
Yoga Sutras of Patanjali (with commentary and translation by Sri Swami Satchidananda) Suggested resources:  Inside the Yoga Sutras, by Reverend Jaganath Carrerra 
In our fifth module, the feature area of study is developing a full yogic lifestyle. We will explore various yogic philosophies, Diet/Nutrition options, yogic Approaches to relationships/intimacy/family life/parenting, approaches to spiritual growth, and the art of practicing self care. We will learn the basics of ayurveda and the doshas, and will learn some easy ways to implement Ayurvedic principals into daily life.
In our philosophy section of module five, we will dive into the amazing text of the Bhagavad Gita, the great "song of God." We will discuss the main themes and concepts, and learn how to apply the Gita to everyday life and incorporate its inspiration and instruction into your classes.
Required resources:
The Living Gita, A Commentary by Sri Swami Satchidananda
In our final module, we will recap the most important aspects of the Om My Yoga system. We will make sure we are comfortable with key asanas and their variations/adaptations.
Module six will also be a restful time of celebration, as we introduce the amazing and rejuvenating styles of both Yin and Restorative Yoga, and the practice of Yoga Nidra (Yogic Sleep).
Module six will also consist of practical information on the Business of Yoga, defining goals and setting intention, teaching, and even opening a studio.
This culmination of the 200 hour program will leave you feeling full of insight and knowledge, and ready to share it with others.
Required resources:
Living Your Yoga by Judith Lasater
Relax and Renew by Judith Lasiter 
300 HR RYT Program
The 300 hour program works a bit differently than the 200 hour. The 200 hour program is taken consecutively, completing the training with the same group of people and the modules are taken in sequence. The 300 hour program is an addition to the 200 hours, so someone who completes the entire program would be considered a 500 RYT. You do NOT have to have completed your 200 hours before starting the 300 hour workshops. You can pick up workshops that interest you at your own pace, completing the 500 hour certification (the 200 plus 300) over a longer period of time. It is NOT required that you take any of the 300 hour workshops while you pursuing your 200 hour certification, but you certainly can take 300 hour workshops if they are interesting to you. In fact, anyone can take the 300 hour workshops! So if you know someone who would love a weekend Arm Balances and Inversions workshop, or Yoga Philosophy, let them know about these workshops even if they aren't a 200 RYT!
Click on the workshop name to see an expanded description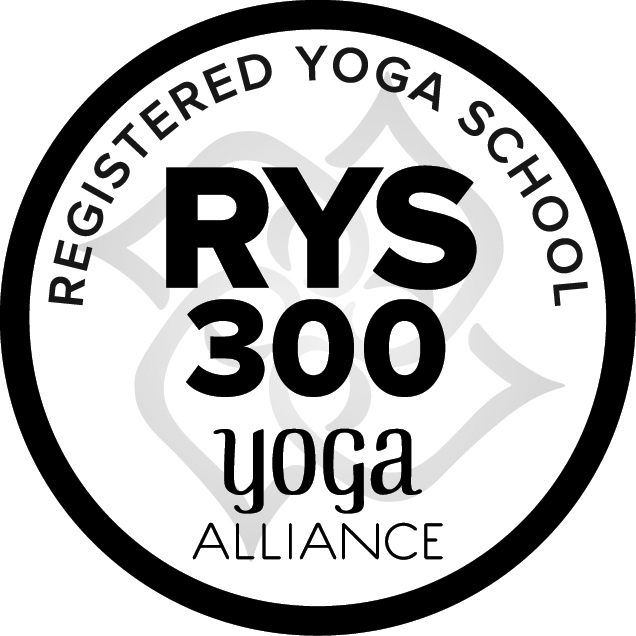 Students will study various yoga therapy models and techniques, including:
Koshas
Chakras
Vayus
Doshas
Affirmations and Manifesting
Soma/Body awareness practices
Meditation for healing
Yoga Nidra
We will also study the effects of yoga and meditation on the brain, body, and nervous system. We will study the biological effects of yoga and meditation on the brain, body, and nervous system. We will examine yoga and meditations effect on stress related disorders, hypertension, insomnia, asthma, digestive disorders, post-traumatic stress, anxiety, and depression.